DJ Arthrosis is a Dutch multi genre DJ who loves to mix at a speed of 40 songs per hour and with long blends
MUSIC GENRES
The passion for dance music
Growing up in a small village with 30 bars and 5 discotheques there was a lively dance scene to enjoy the weekends and meet people. With my father working for a record company and my brother a professional musician there was always music in my ears.
LLCoolJ was my first rap hero, can't live without my radio was my life theme as well. It went everywhere with me.
I was never a good dancer but the dances performed with this music style we tried to copy in the disco.
Tyree Cooper with Turn up the base is my most used mixing record in these days.
I love funky house with deep bass and beats, makes my head nod.
Enjoy my mixes and keep on rocking!
Friday 21:00 hour CET live stream on:
https://www.mixcloud.com/live/frank-spronk/
https://www.twitch.tv/dj_arthrosis
Growing up in a special time when a lot of new music genres where founded, my favourite genre is not limited to just one. Swingbeat, hip house, deep house, R&B and Rap are all genres I love to rock on.
Most sessions are in a theme but I like to mix and be creative will unique music combinations.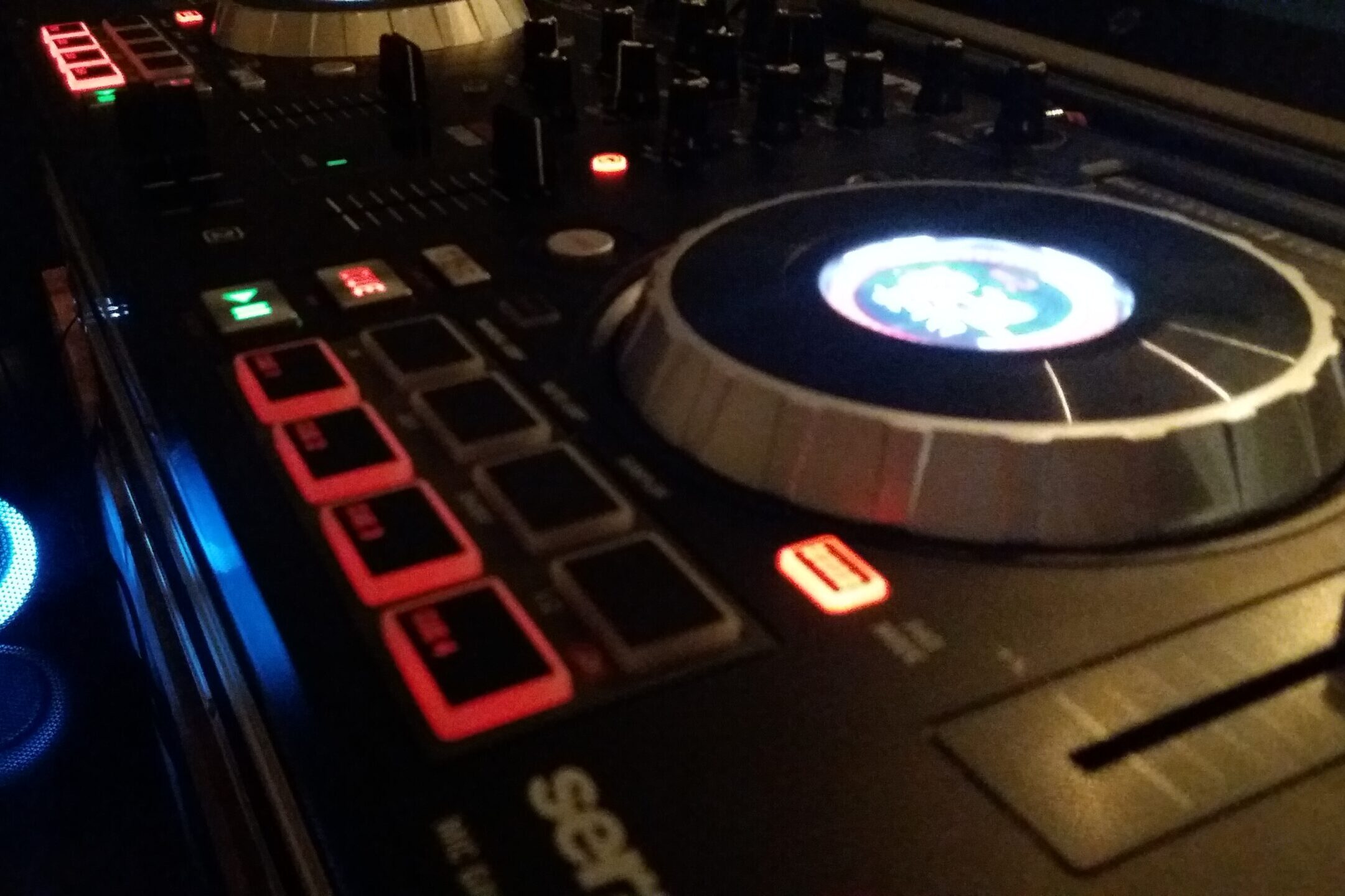 Digital
Creating a mix these days with help from digital technology like STEMS is great. It gives time for extra effects and connected with Soundcloud it's a new way of mixing.
CD


As vinyl DJ I've had a hard time learning to mix with CD's. I could not touch them with my hands but after a lot of training I managed to get a hold on it.
Vinyl
Scratching on Vinyl is still the best feeling there is. You can feel the needle move and spin the wheel as you feel. Learned how to mix when I was 16 years old.
DJ Arthsosis
Latest replay of
FRANKY FRIDAY
Older mixes
You can listen to the mixes via Soundcloud or directly on this website with the live video how it is mixed
Lago Levico magic mix by DJ Arthrosis
Inspired by standing on a scaffolding at midnight at Lago Levico in Italy in August 2020.
Feel the magic from the lake under a clear sky filled with stars!
July 2020: Holidays are here mix by DJ Arthrosis
Feel the summer with dance music from all countries, grap a cocktail and join the party…
The funk soul brother mix
From James Brown and other funky tunes to deep house remixes of today. This mix with 40 songs in one hour will lift up your mood.
Saturday Night Live last mix
For now the final Saturday Night mix, a mix criss cross all mixes from the last 3 months.
End of the Tunnel mix
From darkness to the light, from deep house to summer salsa. This mix gives you some summer vibes. Play it loud!
Swinghouse in tha Club mix
Back to the mid 90s with music from the hottest clubs of that moment like IT Amsterdam and De Danssalon Eindhoven. Of course mixed with modern deephouse and and rare remixes.
Feel tha club vibe!
Over the Rainbow mix
Starting from 115 BPM to over 150 BPM this weeks mix will speed things up. Filled with dance floor killers from the early 90s. Let's GO!
These Are the Breaks Mix
From the beginning of the breakdance era in the mix with mashups, remixes and other breakbeats.
Listen in stereo on Soundcloud 'These are the Breaks'.
The Horny
Private Hiphouse Mix
Old skool Hiphouse mixed with modern deephouse.
Some classics mixed and mashed up with their latest remixes.
Play it loud and get on the dance floor!
Inspiration
I have several artists and dj's I admire. Carl Cox and David Morales are well known, but also dj's from the past that are still active like Derrick Carter and Ruud van Rijen. They also keep on rocking!
Saturday Night Live on 28th of March 2020 try out session
Try out from dj Arthrosis to test experience with home dj set in the mix.
Live set from the 28th of March 2020 with deep house and some old skool stuff. Enjoy!
WATCH VIDEO
Contact us
If you want to book dj Arthrosis you can contact us for availability.